Overview
If you dine often at Walt Disney World restaurants, and are a Florida resident or an Annual Passholder, there is a simply wonderful money-saving card that you must have, called Tables in Wonderland. I believe they call it this because only in Alice's Wonderland could you save money at Disney by presenting a small piece of plastic. Normally, when you present a piece of plastic at the end of a Disney meal, the charges don't mysteriously disappear, you just don't have to pay them for about 30 days.
Tables in Wonderland was previously known as the Disney Dining Experience, in case that name sounds more familiar. The Tables in Wonderland card offers a 20% discount off all food and beverage (including alcohol) for up to 10 people at most table-service Disney restaurants. While a charge of 18% gratuity is added to all Tables in Wonderland table service transactions, most parties are tipping at or around 18% anyway, so it's not merely a "2% discount" as some people claim.
Tables in Wonderland isn't quite as magical as I might have implied above, as it does cost $100 for Annual Passholders and Disney Vacation Club members, and $125 for Florida residents in 2014 and has some blockout dates (Easter Sunday, Mother's Day, Independence Day, Thanksgiving Day, Christmas Eve, Christmas Day, New Year's Eve, and New Year's Day). Although there is no price increase for 2014, benefits have been slashed. Starting on August 1, 2014, Victoria & Albert's will no longer accept Tables in Wonderland, and Le Cellier, Akershus Royal Banquet Hall, 1900 Park Fare, Ohana (dinner), Chef Mickey's, and Cinderella's Royal Table will have additional blockout dates (November 23 – 29, 2014; December 21 – 27, 2014; March 8 – April 4, 2015; and May 31 – June 20, 2015). If you dine at Victoria & Albert's, its removal from the program is a big loss–one meal there would previously come close to paying for the cost of the card! As for the other blockout dates, these restrictions apply to the most popular Walt Disney World restaurants during the busiest travel periods of the year.  Despite the cuts, most frequent guests will still get a lot of savings out of the card. If you aren't a Florida Resident, Annual Passholder, or Disney Vacation Club Member, the program unfortunately is not open to you. I guess that means it's time for you to move to Florida?! If you don't qualify for the card, but you do visit Walt Disney World nearly enough to justify purchasing an Annual Pass (the 'break even' point for an Annual Pass is right around 11 days per year) for at least one person in your party if you're not doing the Disney Dining Plan.
In addition to the 20% savings at Table Service restaurants, a Tables in Wonderland card entitles you to the following benefits:
complimentary valet (and standard) resort parking (if dining at the resort)
complimentary theme park parking after 5:00 pm (if dining at the park)
access to member-only special Food and Wine events, winemaker dinners, and celebrity chef dinners, and other events throughout the year
free admission to Atlantic Dance Hall for the cardholder and one guest (although if you're actually going to Atlantic Dance Hall, you should have far greater concerns than the cost of admission)
It is also important to note that some Downtown Disney restaurants don't accept the card or only offer a 10% discount with it. Also, some Counter Service restaurants (Flame Tree BBQ, for the win!!!) offer a Tables in Wonderland discount. As these restaurants change yearly based on the contracts signed with each restaurant, it's best to refer to Disney's Tables in Wonderland page before your trip to determine what discount you'll receive at each restaurant you visit. Also, the Tables in Wonderland discount is not valid on any "busy" major holidays: Discount not available on the following dates: New Years Day, Mother's Day, Easter, Independence Day, Thanksgiving, Christmas Eve, Christmas Day, and New Years Eve.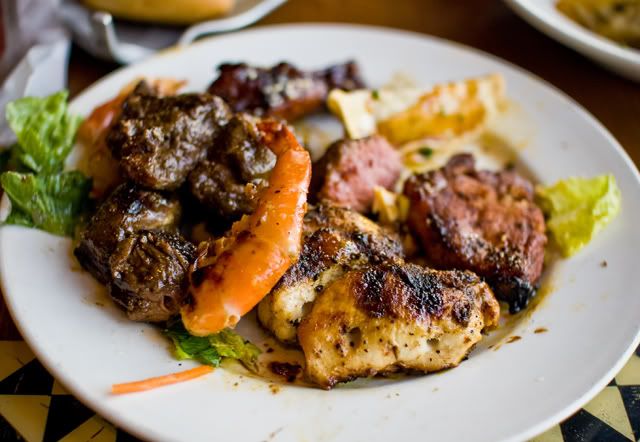 Review
Since you could find the above information in a multitude of places online, I'm assuming you've come here for our thoughts on the Tables in Wonderland card. In light of the price of the Tables in Wonderland card and the discount offered, the break-even point for a Florida resident breaks is $625 at Table Service restaurants, and an Annual Passholder's break-even point is $500 spent at Table Service restaurants. If you've ever paid for Table Service restaurants at Walt Disney World out of pocket, you know that you can probably break-even within only a few meals!
That said, you're probably wondering how the Tables in Wonderland card compares to the 2014 Disney Dining Plan for saving money. My biggest criticism of the Disney Dining Plan is that it offers too much food for most people and is unnecessarily complicated. Nothing is as simple as paying out-of-pocket for the food you want, when and where you want it. The Tables in Wonderland Card works well for this "strategy." We don't research what restaurants accept it and which ones don't (despite the long listing on Disney's website, almost every Table Service restaurant accepts it, and offers 20% off with it); we just present the card when we pay, and if for some reason it doesn't work, c'est la vie.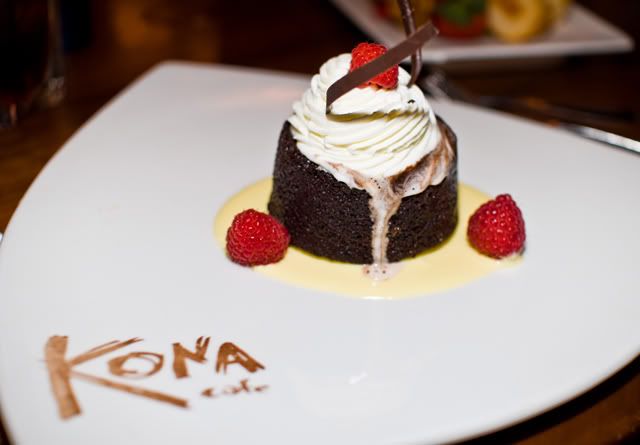 However, if the Disney Dining Plan (1 Table Service meal consisting of an entree, dessert, and drink, 1 Counter Service meal consisting of a combo, drink, and dessert, and 1 Snack per day for the standard plan) matches your eating habits, that might very well be better for you. For us, Tables in Wonderland works better because it allows us to "eat as we please." We can order an appetizer if we want, skip dessert, get 3 snacks per day, etc. We don't feel as confined to a specific eating pattern and schedule with Tables in Wonderland. Unfortunately, there is no definitive answer as to which is better for your party, so doing the numbers based on your specific dining style is a must.
You may find that even if you're a frequent user of the Disney Dining Plan, there still may be value in purchasing the Tables in Wonderland card if you eat at Disney restaurants enough! This is because the card can be used on alcohol and appetizers, so if would order these items with your Disney Dining Plan meals, and you eat enough appetizers or drink enough alcohol, you can come out ahead. Just think of it as an booze "rewards" card for Disney! Plus, since it's accepted at some restaurants where the Disney Dining Plan is not, you can benefit by using it in these locations.
Sarah and I actually first purchased Tables in Wonderland for a trip during which we'd be using the Disney Dining Plan! For our honeymoon, we wanted to experience Victoria & Albert's and California Grill, in addition to using the DDP, but the former is not on the Dining Plan, and the latter offers poor value on the Dining Plan. We thus decided to break our trip into two reservations at Disney's BoardWalk Villas, with two days off of the Dining Plan. During those two days, we ate at Victoria & Albert's, California Grill, and Beaches and Cream. The savings on our dinner at Victoria & Albert's came close to paying for the card, with the savings at California Grill easily putting us "in the black" on Tables in Wonderland. We used the card again at Christmas, and again in May, and saved well over one-thousand dollars in those three trips by utilizing the card!
The greatest strength of the Tables in Wonderland card is not even one mentioned by Disney. That it's value increases the more you eat at Table Service restaurants! What's better than an excuse to eat an extra meal at Flying Fish, Jiko, or Kona Cafe because you need to save more money?! If you're looking for just such an "excuse meal," make sure to check out our Disney Restaurant Reviews.
Looking for Disney trip planning tips? Make sure to read our Walt Disney World Trip Planning Guide.
For updates on Walt Disney World, the latest news, discount information, and tips, sign up for our free monthly newsletter!
Your Thoughts
What do you think of the Tables in Wonderland Card? Is it worth the money for your traveling party, or do you go for the Disney Dining Plan (or something else) instead? Share your thoughts in the comments!