Whispering Canyon Cafe Review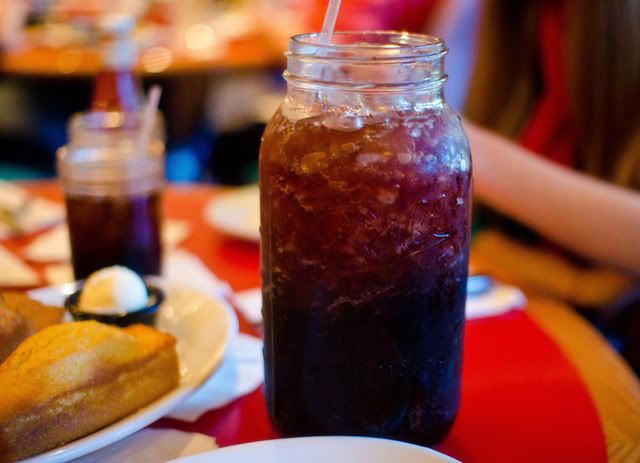 Whispering Canyon Cafe is an off-the-wall (expect some fun hijinks and antics from your server!) restaurant in Wilderness Lodge at Walt Disney World specializing in western foods like ribs, chicken, beef strip loin, baked beans, corn bread and more. Whispering Canyon Cafe accepts the Disney Dining Plan (and it's an objectively great value on the Disney Dining Plan), and is the perfect place to stop for a meal during the Christmas season, perhaps while doing a "Yuletide Tour."
Our meal at Whispering Canyon Cafe was during the holiday season, which was a great time to enjoy the decorations. After checking in to the restaurant, we still had to wait a decent amount of time for our table to be ready, which gave us some time to do exactly that. The ambiance of Whispering Canyon Cafe itself isn't much more than what you can see of the lobby along with a few things lining the walls of the restaurant, so its ambiance draws greatly on the ambiance of the Lodge's lobby.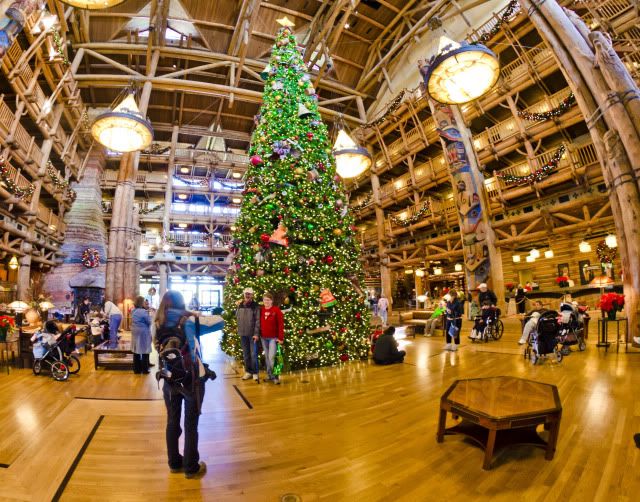 Once we were finally seated, I was ready the show…err…meal! I had heard there are a number of things you can do to get the staff to mess with you, but I wanted our experience to be more "natural" so I didn't examine any of the lists that float around online or anything like that. The only thing, specifically, I could even remember was asking for ketchup. I hoped our experience would be cool even if we didn't know any of the "prompts."
It certainly was, and I'm glad we just let things happen as they may. Our waitress, who seemed put-out by having to serve us (in a good, hilarious way), started by throwing a handful of straws at our table. On top of that, she told us that the tap water was from the pond, and made a few other witty remarks. The highlight of the meal, though, was her bringing a gigantic cup of Coke for me after I rather quickly finished my first glass. I don't think I've ever seen a Mason Jar quite that large!
The one thing I had repeatedly heard about Whispering Canyon Cafe is that the Canyon Skillets are incredible. My mom and I ended up each ordering the Canyon Skillets, while Sarah and my dad each got some sort of chicken or turkey sandwich. Sarah was going to get the skillet, too, but when she asked the server for a recommendation as between the sandwich and the skillet, the server said to get the sandwich, as we had already ordered the skillet and Sarah could just try food from our skillets. I was surprised that she would suggest this, but it was nonetheless nice of her.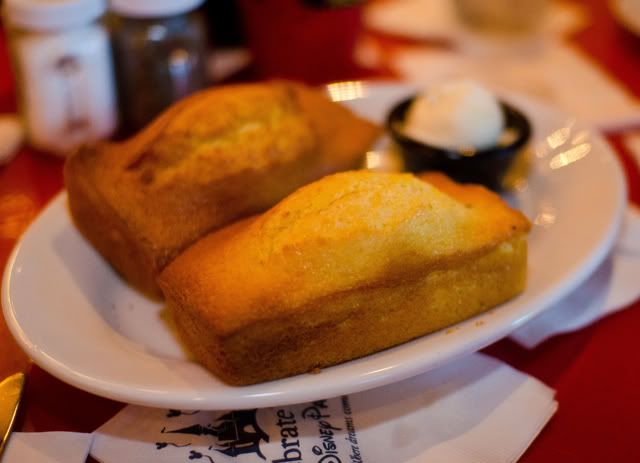 The skillets were excellent and very filling. I was a bit under the weather when we dined there, so I wasn't exactly eating as much as I normally would. In that regard, it probably was a bad choice as I probably didn't get exceptional value out of the skillet, but it was still a great meal. The mashed potatoes were a standout, as were the ribs and the pork sausage. Really, it was all good, except for the beans, which I did not try. Even the corn bread, something I'd normally consider a filler to prevent you from eating too much of the meat, was very good. The food compared quite favorably to Big Thunder Ranch BBQ at Disneyland, with the edge probably going to Whispering Canyon Cafe.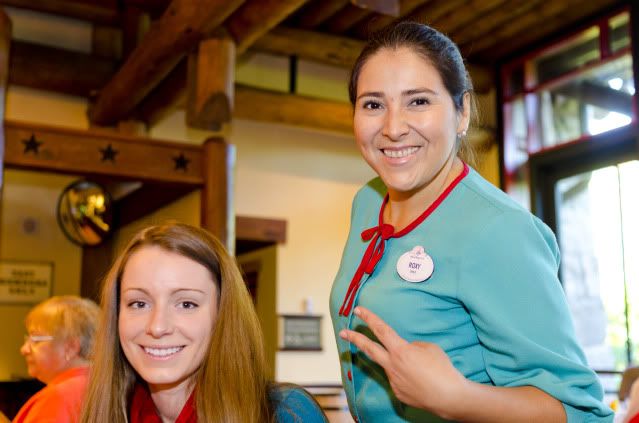 Overall, Whispering Canyon Cafe was an excellent choice. It's one of those rare restaurants at Walt Disney World that offers both an exceptional show and great food–usually it's just one or the other. Guests are brought right into the wry humor of the show, which is very amusing for most, but might not be as fun for the shy. Although pricey, the Canyon Skillet is the definite standout on a menu that otherwise is fairly reasonably priced (relatively speaking). If you can, dine here around Christmas, so you can see the most beautifully decorated Walt Disney World resort while you enjoy your meal.
Your Thoughts…
Do you enjoy the food and hi-jinks of Whispering Canyon Cafe? What "pranks" have your servers pulled on you here? Planning on trying Whispering Canyon Cafe? Share your thoughts in the comments!
To read other Walt Disney World restaurant reviews, organized by location, check out our Disney Dining Reviews Index.
Overall Score 9/10