Disney World Christmas Card Photo Locations
If you're a Disney fan, there is no better place than Walt Disney World to have your photo taken to use in your annual Christmas cards. With so many great decorations and locations within Walt Disney World, choosing the best spot can be somewhat daunting. You might find yourself with a veritable case of awesome-overload. With this difficulty in mind, here are our favorite locations and some miscellaneous tips.
1. Magic Kingdom – Partners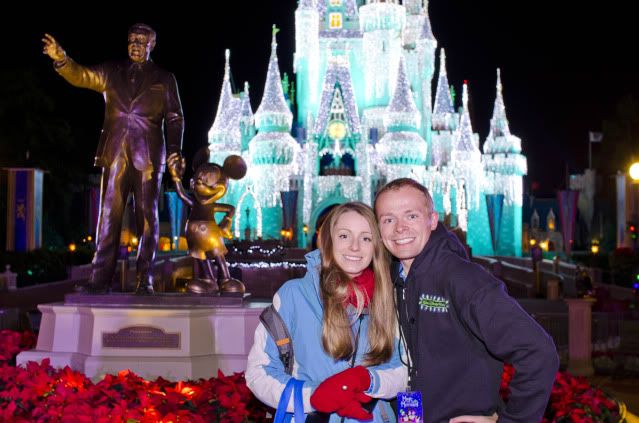 This one is a no-brainer. I mean, the Cinderella Castle Dream Lights, the poinsettias in the flower bed, Walt Disney and Mickey Mouse?! This location has it all. But here, it's the execution that's key. People tend to attempt to incorporate all of the Castle in their shot, which is a mistake. Remember, you should be the subject of your Christmas card photo, not a castle, no matter how beautiful that Castle is! I recommend having your photographer move away from you and use their zoom to bring the Castle closer to you with perspective compression. It's not important to get the entire Castle in the frame. Just enough to hint at what it is. Conversely, don't cut off Walt or Mickey at their necks–it just looks awkward and wrong.
2. Animal Kingdom – Camp Minnie Mickey – Santa Goofy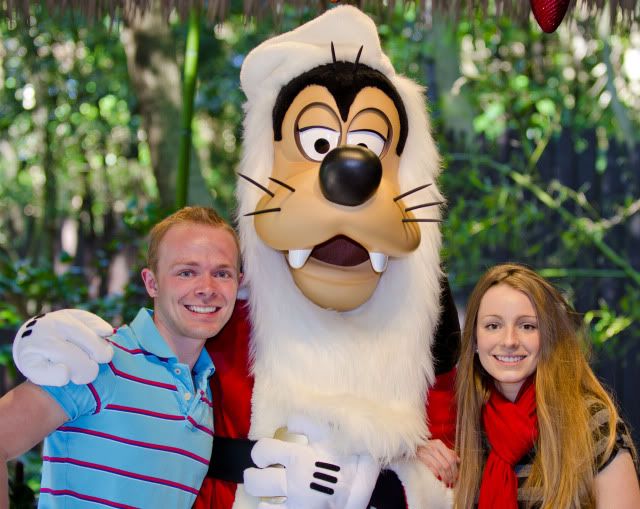 …or Christmas Sweater Mickey, or Minnie, or Donald. This is the easiest location to find these characters dressed for Christmas, and the green backgrounds add nice color to your Christmas cards. Make sure to use a fill flash during the day, as the shadows in here can be bad, and there is harsh warm lighting in some of these gazebos.
3. Disney's Hollywood Studios – Osborne Family Spectacle of Dancing Lights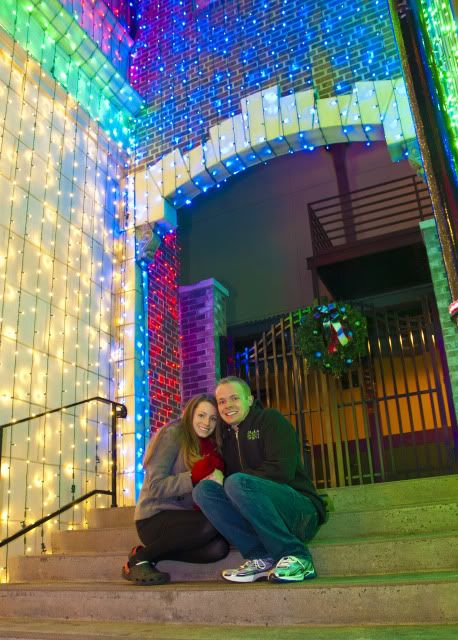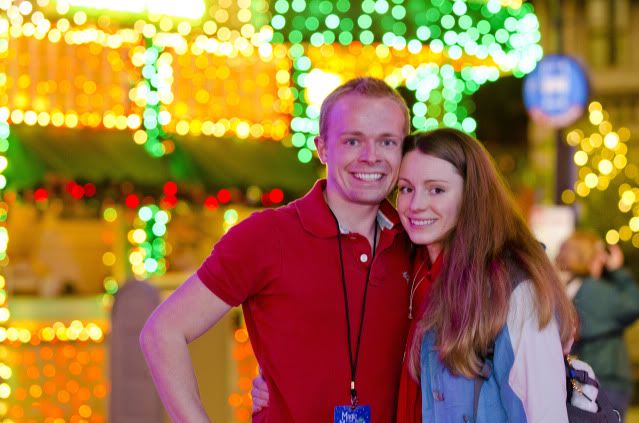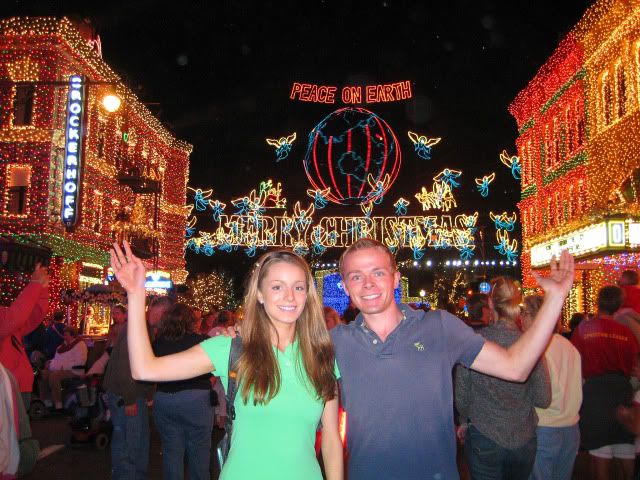 There are several good options here. My favorite is to sit on the steps of one of the buildings and act cold (you may not need to act, depending on the weather). For this, the light coming from the Christmas lights should be sufficient, so turn down your flash (or turn it off if you can). Other good options include having your photographer use zoom and/or shallow depth of field so that you have small, colorful balls of Christmas light bokeh behind you, or standing towards the front of the street with a view of most of the set-up behind you. All great choices sure to impress your non-Disney loving family and friends (although…why are you friends with people who don't love Disney?!) who will likely think you visited the Griswold family home!
4. Epcot – Character Topiaries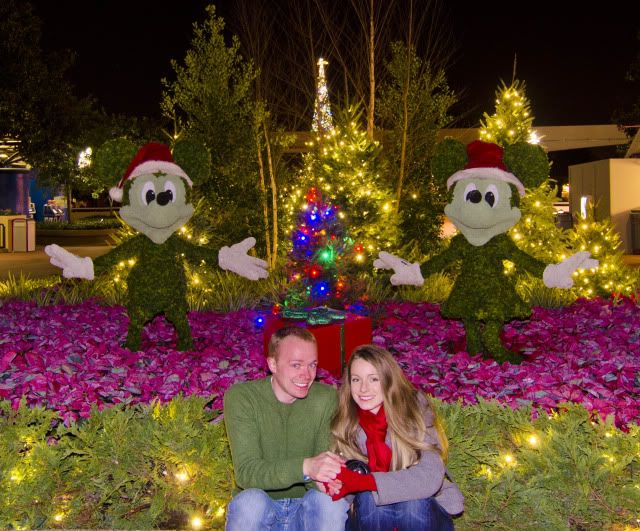 There isn't much at Epcot that's festive now that the Lights of Winter are gone, but the Christmas topiaries are still great. We like having our photo taken in front of the tree here, too, but usually this photo is heavy on tree, light on us, making it a poor candidate for card-treatment. Another good option at Epcot is having your photo taken with one of the Santas around the World Showcase. Our favorite is the mischievous troll in Norway.
5. Resort – Anywhere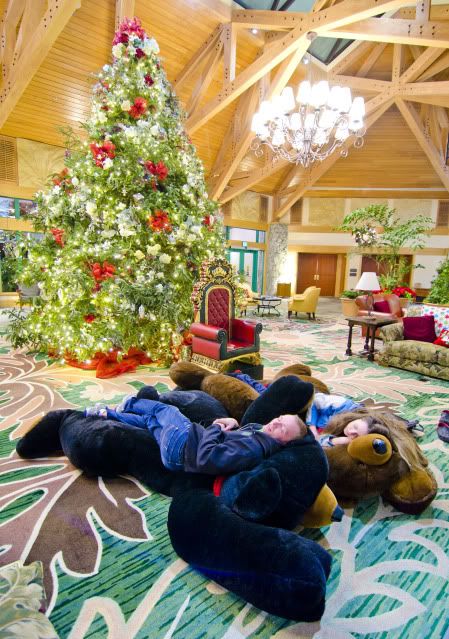 This is sort of a catch-all. All of the resorts are beautiful, and often you can take a photo here that doesn't scream "DISNEY!" if that's your goal. We like to take playful photos around the resorts, and have used some of these in card-collages. Not sure that I'd use the above photo as our only photo in a Christmas card, but we like it because it's fun, and really captured the mood of that trip (being tired and wanting to relax in front of the fire). Can anyone guess at which resort it was taken?
Where are your favorite places to take Disney Christmas Card photos? Share them in the comments!