Disney World Christmas Trip Report – Part 2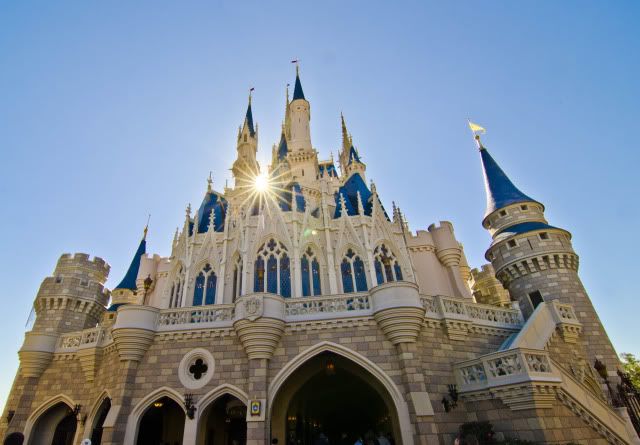 The next day we started out at Magic Kingdom. I think my parents sensed that they'd be getting up much earlier than us, so this day they headed out before us, and we met them at the park. The crowds were much heavier than I expected, with swarms of young cheerleaders with some sort of central nervous conditions. Well, I assume they had conditions, because many of them were scantily clad despite ridiculously cold temperatures. I can only assume they did not have sensation of cold.
One of the big misconceptions about having a wheelchair is that you get special or fast access to the attractions. Maybe this was true in the past, but it's certainly not the case now. In fact, having a wheelchair is a huge hindrance, I think. We had to wait for CMs at the Haunted Mansion to "appear" (which could take a while), we had to go down a special ramp in IASW, which definitely took longer, and many other attractions had the same setup. At no point did we ever get "instant front of line" access. I'm quite glad this was the case, because now I don't think this is one of the motivations for some people to get those damned scooters. The wheelchair became such a hassle that we frequently ditched it near the stroller areas, and had my dad walk to the attractions. This wasn't a huge issue for us, as he can walk (he just couldn't do it all day), but I could imagine it being an issue for people who have more severe mobility issues.
After spending the morning and afternoon at the Magic Kingdom, we headed to EPCOT, where the WDWPhotography event that we'd be attending was being held. My parents again did their own thing from this point until the end of the night. This event was put together at the last minute, but it was the one I wanted to attend most. It was a presentation from three photographers who all used to work in the department now known as Yellow Shoes, as creative photographers for Disney. These are not your garden variety PhotoPass CMs. When they were CMs, Disney probably had 5-10 photographers of their calibre on staff. These are the guys who produced photos for the souvenir books, the calendars, the ads, etc., that you could purchase/view during the late 80s and early 90s. They all still do work for the company as freelance photographers. Hearing them talk about their experiences with Disney was amazing. Inarticulable. If I had the opportunity to do what they do, I'd drop this "law" gig in an instant.
Their presentation lasted two hours, and each moment of it had me on the edge of my seat. It was definitely one of the highlights of the trip. As we left Segway Central (where the event was held) and Innoventions in general, we found we were locked in the building! After much searching, we finally asked a Mousekeeping CM how to get out. He simply pulled the automatic doors a tad, and they opened. We probably should have figured that out on our own, instead of just walking towards them like chumps and expecting something to happen.
We actually had so much fun the night of Kimonos that when Henry sent me a message saying that he and UK Tom were going to be hanging out at the Polynesian that evening–an evening that was already shaping up to be the coldest of the trip–we opted against heading over to the Magic Kingdom after Epcot. This was a tough decision, as it meant missing one of two opportunities on the trip to see the Main Street Electrical Parade. The allure of the Polynesian is strong, though, so we decided to take the warmth of the tropics over playing in the Magic Kingdom. Like Kimonos, it would amount to being a nice change of pace.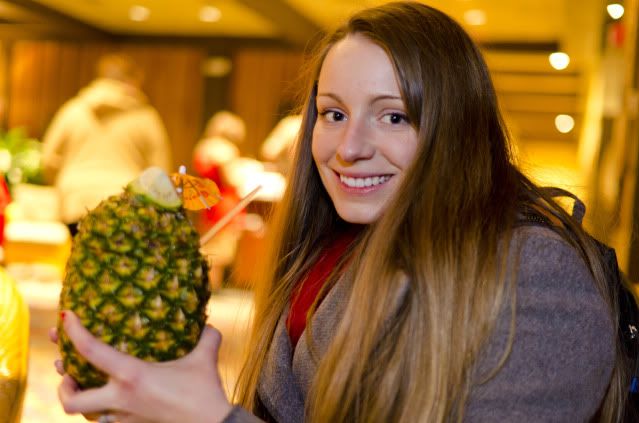 The next day again came early, as this waking up this morning had a "deadline" since we had to be up for breakfast at Kona Cafe. We arrived at the Poly, and yep, it looked pretty much how we had left it a few hours prior, only this time, with a lot more people. We saw Cody and co again; if they weren't already eating when we got there, I would have thought they were stalking us.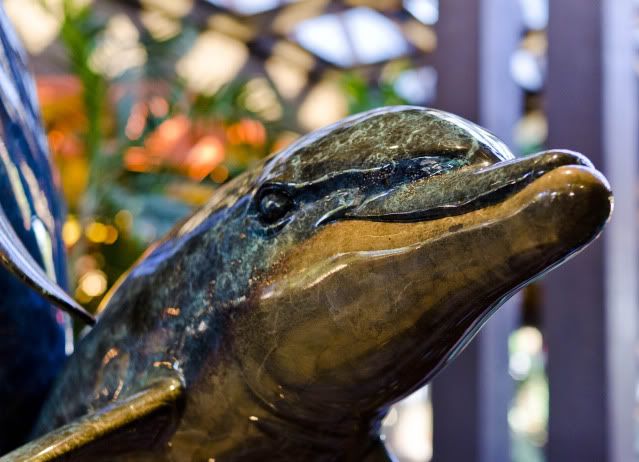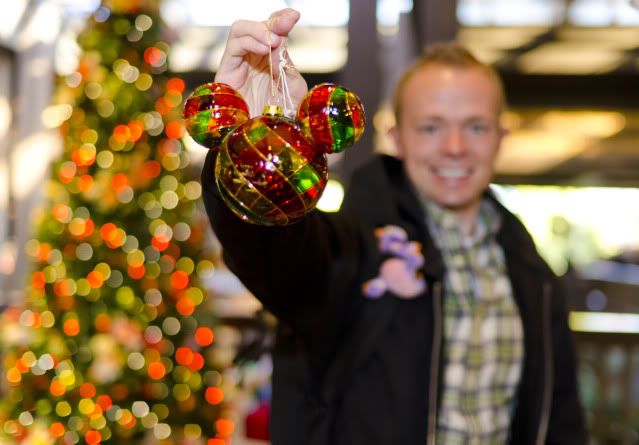 There are multiple pages in this Walt Disney World trip report installment. Navigate to the next page below!