Disney's Caribbean Beach Resort is a Moderate Resort at Walt Disney World with a, you guessed it, tropical theme. Located near Epcot, Caribbean Beach Resort has decent proximity to the theme parks, although Guests of this resort must rely upon bus transportation or their own vehicles. There is no boat or monorail transportation from Caribbean Beach Resort to any of the theme parks or Downtown Disney.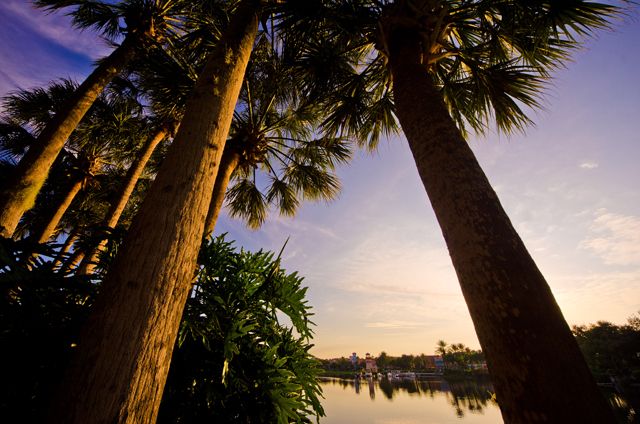 Caribbean Beach is the oldest of the Moderate Resorts, and there have been some complaints that its facilities are beginning to show their age. During our stay, we couldn't find any evidence of this. In fact, quite the contrary. The rooms have been recently refurbished and now include a tasteful and subtle Finding Nemo motif, although the "tasteful and subtle" description is relative to other Disney theming, not real world hotels. If you're used to refined and elegant hotels, you're probably well-advised to avoid all Disney resort-hotels.
In fact, the resort itself likely benefits from its age, as its twenty plus years in existence have given the greenery at the resort a chance to become quite lush and mature. Within this tropical paradise, rooms are spread among 6 villages: Trinidad North, Trinidad South, Martinique, Barbados, Aruba and Jamaica. When we say spread, we mean spread. With the exception of perhaps Saratoga Springs or Old Key West, this seems to be one of the most sprawling resorts at Walt Disney World. This could be an issue if you're averse to walking, but we really enjoyed it. It gave us more to explore, and more distance to cover in peaceful morning walks. In the middle of it all is the white-sand beaches of Barefoot Bay, with a bridge crossing from most of the villages over Barefoot Bay to Old Port Royale, where the resort's dining, shopping, and main pool are located.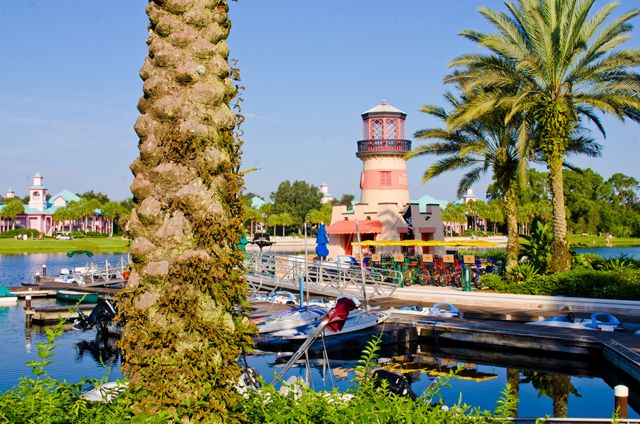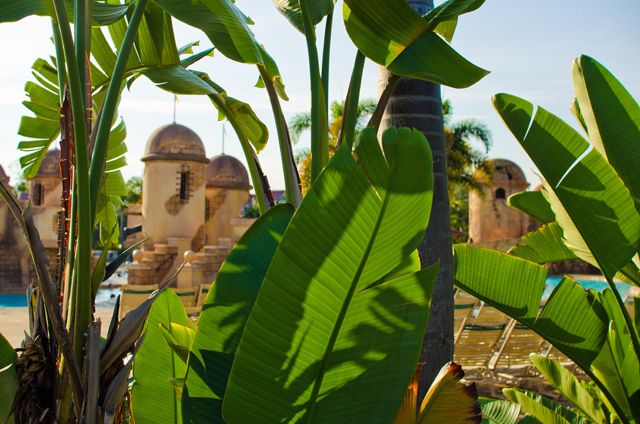 Speaking of pool, the pool at Old Port Royale is pretty awesome. You might as well call it Old Fort Royale, as it is reminiscent of the Spanish forts under seize at the beginning of Pirates of the Caribbean. It's a really cool pool, and I imagine kids would really enjoy "playing pirate" in its many forts, complete with authentic (eh, probably) cannons.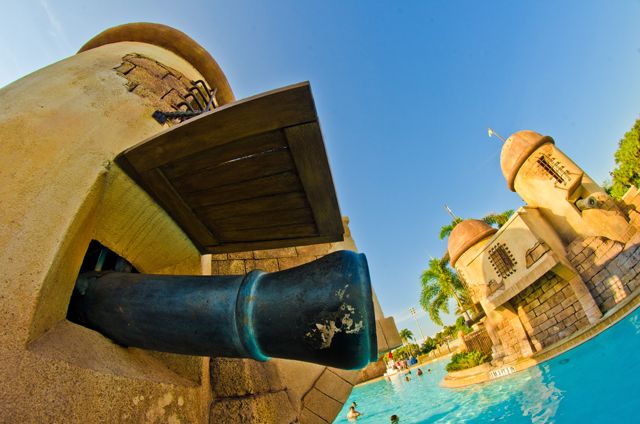 The Resort's Main Lobby is called the Custom House. It's located a bit out-of-the-way, although you probably won't head here except for check-in and Disney's Magical Express pick-up. It's actually quite a hike from many rooms, but a shuttle is available to take you from the Custom House to your room.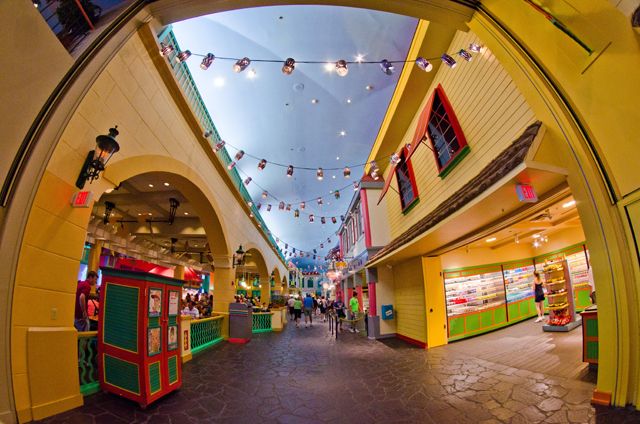 We were quite pleased with the rooms at Disney's Caribbean Beach Resort. They were noticeably larger than the Value Resorts, although not substantially nicer. Given the difference in price (at some times, a Moderate Resort can be roughly $75 more per night than a Value Resort, we don't think the rooms were necessarily "worth it" in comparison, but given all of the amenities, it seems like Caribbean Beach Resort was a reasonable value.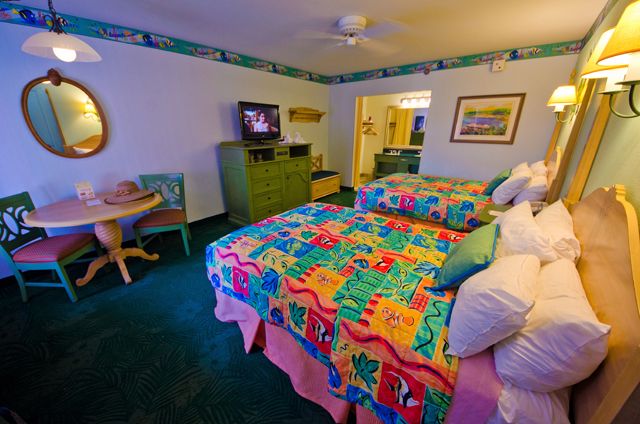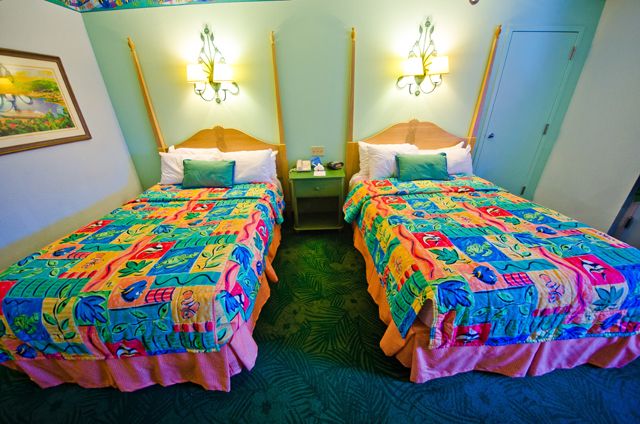 Overall, Disney's Caribbean Beach Resort is a very nice place to stay. Don't believe anything you've read about it being dated, as that simply is not (or at least no longer is) true. The rooms are nice and modern, and the resort is beautiful. While it may not be as nice as its tropical cousin, Disney's Polynesian Resort, it is overall a great place to stay. I still believe that if you're taking a commando-style trip a Value Resort is your best-bet, and if you're taking a relaxed trip where you'll be spending a lot of time at your resort, a Deluxe Resort is your best bet. If your trip is somewhere in the middle, Disney's Caribbean Beach Resort might be a great option for you!
Considering booking Disney's Caribbean Beach Resort? Visit Expedia for current promotions and discounted rates at Disney's Caribbean Beach Resort
Your Thoughts…
Caribbean Beach Resort seems to be polarizing; do you love it or hate it? Share your thoughts in the comments!