Disney World Christmas Trip Report – Part 3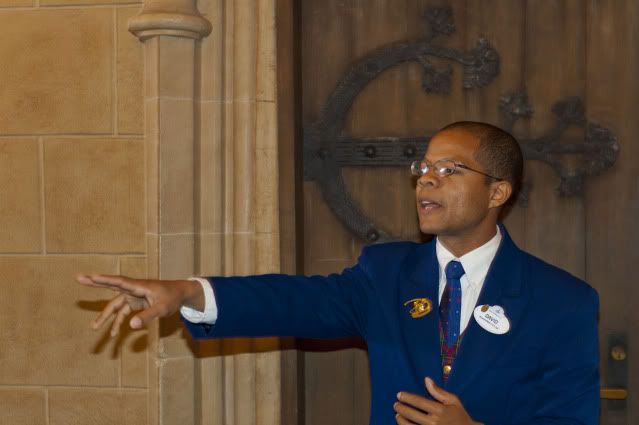 The next event would be one, if not the, biggest events of the weekend for us. The Castle Suite Tour. It would only be fifteen minutes long, but we made the most of that time, balancing the desire to take photos like a madman with the desire to enjoy the experience. Like everyone says, the Suite is surprisingly small. I managed to get some neat photos, too, so I was pleased. The 15 minutes (I actually think it was more like 10) passed in no time, but given that they had to get all of us through in one afternoon, I understand the time constraint. Part of me was hoping at the end of our tour, we would be told we had won a stay in there for the evening, but it was not to be. I guess my only recourse for that is to change my last name to Cruise and have some cosmetic work done. This event gets an A-.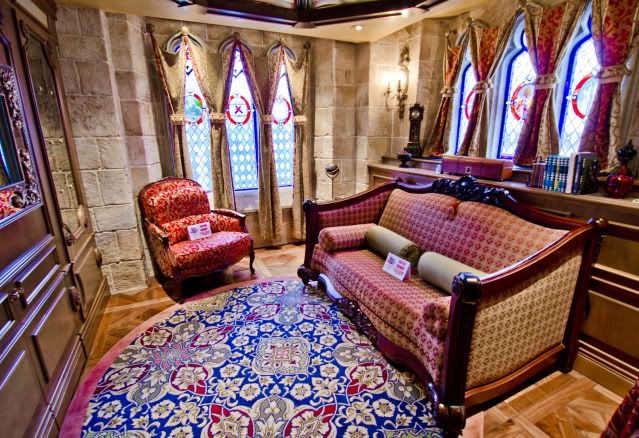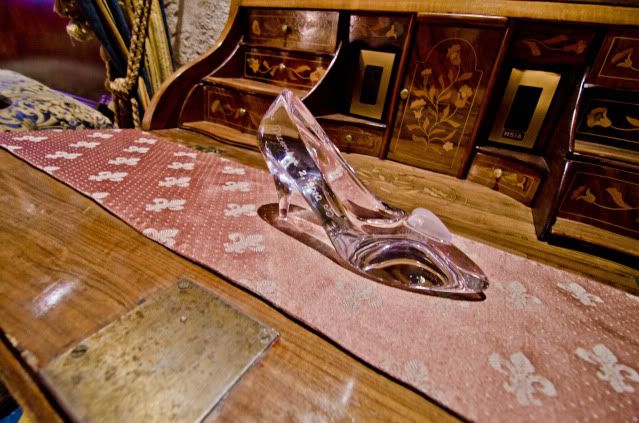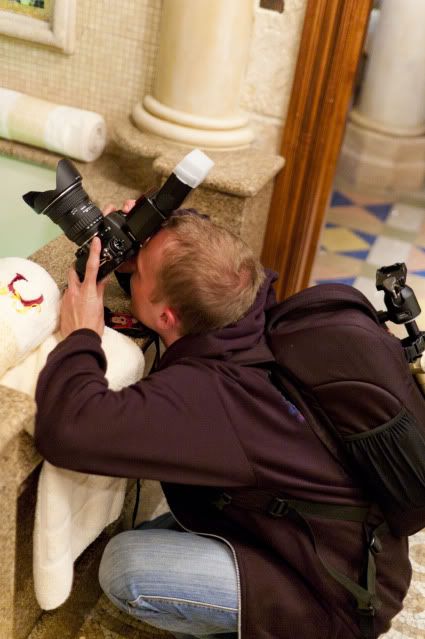 Splish Splash, She Was Takin' A Bath by Tom Bricker (WDWFigment), on Flickr
The Castle Suite Tour was the last unique event of the weekend. We also were provided Mickey's Very Merry Christmas Party tickets for that evening (with "reserved" spots for the fireworks and parade–in terrible locations). I know I've already aired a number of grievances about the event, but another one for me was that there was no real end–no concluding event. That struck me as a little odd, but perhaps I'm alone in that sentiment.
MVMCP Admission: ~$55, Seeing Lifesize Toy Soldiers March Down Main Street, USA in Florida with Snow Falling: Priceless by Tom Bricker (WDWFigment), on Flickr
Merry Christmas! by Tom Bricker (WDWFigment), on Flickr
For those unfamiliar with this event, the tickets were priced at $235 each, and sold out in a matter of seconds (literally). I don't think this necessarily speaks to the value of the weekend, as the tickets were so limited that it's somewhat of an artificial market. While we were waiting to go on our Castle Suite Tour, a couple of the D23 CMs informed us that the events are only self-sufficient, and the cost of tickets only covers the cost of the event. Personally, I find this hard to believe. Tickets last year cost less, and the event contained more. The only feasible explanation I can find for the additional cost (if it's "real") would be the first night. However, as I indicated above, that was a huge turd of an event. That, or maybe paying for the ridiculous number of D23 CMs at the event. If the event ticket factored in their salaries for the time they worked, I am also peeved, as there were way too many of them attending the events. Don't get me wrong, they were all very nice and genuinely enjoyed the events, but it was unnecessary for there to be so many of them.
Overall, I would not say the weekend was good value for the money, but reasonable minds may differ on that. The event suffered from poor organization and unreasonable waits between events, at times. It also packaged in things, and presumably, charged for them, that we didn't necessarily want to pay for and could have done better on our own. It was, however, a lot of fun and gave me a new appreciation for some of the D23 Cast Members as it appears most of them have a genuine love of Disney and enjoy their jobs. While the weekend was not perfect, it was pretty good and allowed us to experience things we otherwise couldn't. That said, it was, honestly, a letdown. Although we didn't attend last year's Magic & Merriment, every report I read from that gave it incredibly high marks. Based on the initial reports I've read from this year's event, it seems much was lost. That is disappointing, and hopefully not indicative of all D23 events. Hopefully, as these events continue, D23 will fine tune and make them more enjoyable.
I mentioned above that Magic & Merriment didn't really have proper closure. As our last interaction with "that" portion of the weekend was a few hours before the party ended, that's correct. We didn't really do anything special for the remainder of the MVMCP, besides watch our final parade, going 6/6 on MVMCP parades for the week(!) and taking photos. It was one of the coldest nights of the trip, but since we had failed to take photos of ourselves so many of the other nights, we sucked it up and got a few shots before heading home.
FROM: Santa TO: Tom by Tom Bricker (WDWFigment), on Flickr
The Magic of Disney Christmas by Tom Bricker (WDWFigment), on Flickr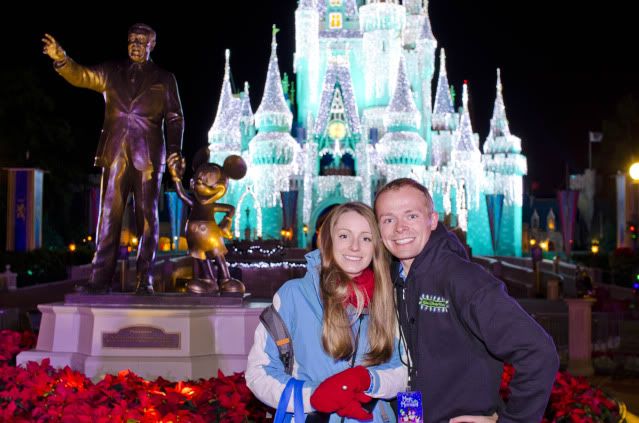 There are multiple pages in this Walt Disney World trip report installment. Navigate to the next page below!