Disneymoon Trip Report – Part 1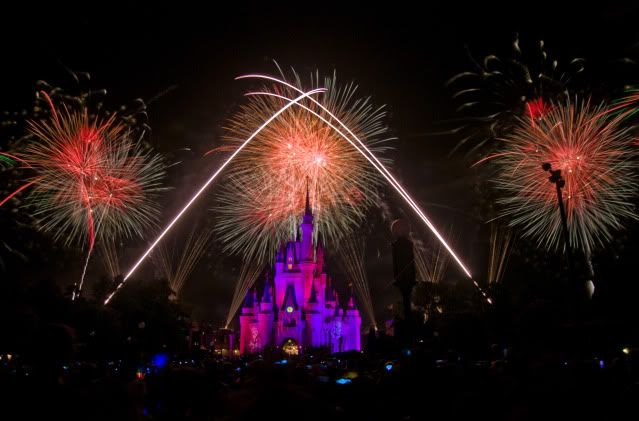 Given the crowds, I could not fully part the tripod's legs. Without the legs fully parted, the 63" tripod became about 70". This is significantly taller than me. I had never used a ND filter for fireworks, and had no idea what to expect. Normally, I can see whether I'm doing something wrong while photographing fireworks (on the LCD display after taking the shot) and make the necessary adjustments. However, with a ND filter, the exposure is around 60-200 seconds (versus the normal 10-30), which means waiting that long between shots. Which also means significantly fewer shots per fireworks show. Between ignoring the camera for most of the time and because of the exposure-lengths, I got no good shots out of the first show.
After that, the Magic Kingdom was ours to explore! Our first choice, naturally, was Tomorrowland. We partook in the dance party (more on this later) for a while, before heading to the TTA. I've stated this before, but the TTA is our favorite "as a couple" attraction (that's a cop-out–it means that it's the one we enjoy the most collectively; individually, it's not our #1). Despite the new narration, which we had heard last October, we still love it. Although the new narration does suck.
After taking in a few attractions, we then headed towards Main Street upon learning that the Main Street Electrical Parade would be shown a second time that night! Sarah was exhausted, but was excited to see the show; she, unlike me, remembered it from her childhood. Despite the huge crowds, the hub was relatively empty of people when we arrived 10 minutes prior to the parade. We sat down had one of those moments–looking into one another's eyes, first full day married, at our favorite place in the world–I will spare you the mushy details, but it was just one of those moments that puts life into perspective.
The announcement was made and the parade could be heard approaching in the distance. I had made a mental point to try to photograph things differently than normal this trip, so I had my (borrowed) 70-200mm lens mounted. Sarah could tell I was getting that itch again, and since she was tired anyway, she told me to go ahead and watch it coming up Main Street. I ran over there, but then I looked back…she was just sitting there, half asleep. I walked back to our spot, and sat next to her. When the parade approached, I took a few pictures. She took far more than me, although not to the success of her Hyperspace Hoopla shots. She also admitted that she really loved it, despite initial thoughts that she would be disappointed in missing Spectro! While she liked it, there would be no singing of the MSEP synthesized score involving dachshunds. Phew.
It seems the popular thing to do on the net is to compare SpectroMagic and MSEP. I don't want to be uncool, so I guess I'll do that. SpectroMagic is what I remember watching while growing up. For me, it's the quintessential Disney parade. It incorporates the films I watched growing up, it's the parade I watched when I was a child, the parade I watched as a teen, what I've watched as a semi-adult with the love of my life, and it's what I watched after I got engaged to said love.
It includes floats from some of my favorite Disney films (although I think both parades could benefit from being updated to include newer films), and nothing beats the music. I don't think any substance could overcome my feelings towards SpectroMagic. MSEP did come close, though. MSEP had this inarticulable presence, this air about it, that made it mesmerizing. Inarticulable is the descriptor of choice, but it's really more than that.
My one complaint would be that MSEP seemed considerably shorter than SpectroMagic, although I really don't have any proof that it is shorter. All I know is that the first time it ended, I was shocked that it was over so soon. It seemed like it had just started!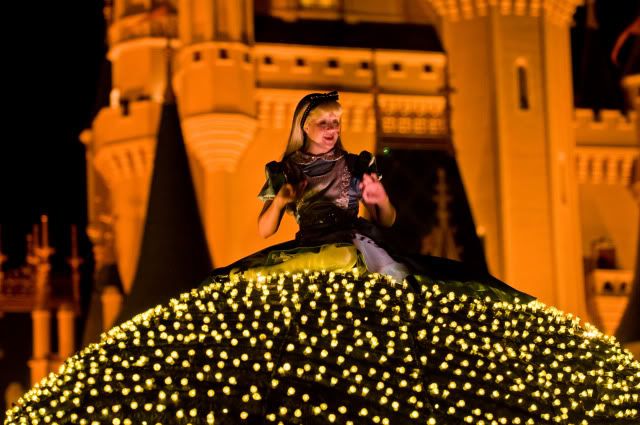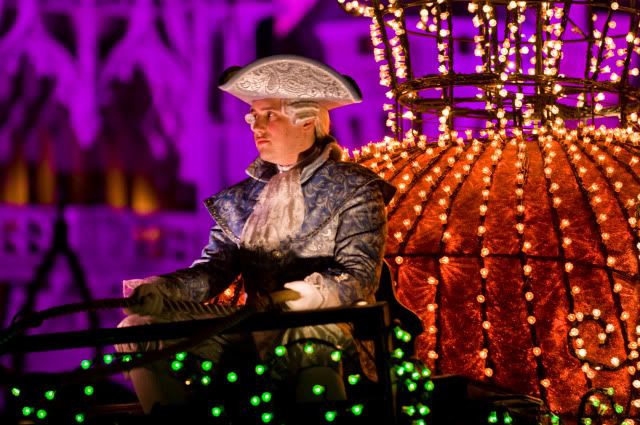 We rode a few rides after that, then ended up in Tomorrowland when the park was about to close. When we're both tired, we tend to go for Country Bears, Carousel of Progress, or TTA. We both wanted to ride TTA, as it's our nighttime mainstay, especially for the first night of the trip or when we're tired. We were definitely tired on this particular evening. After a spin around that, we still had some time, and Space Mountain's wait time wasn't too bad by this point, so we decided to head over to it for our first ride on the newly refurbished Mountain (more of our thoughts on the refurbishment later).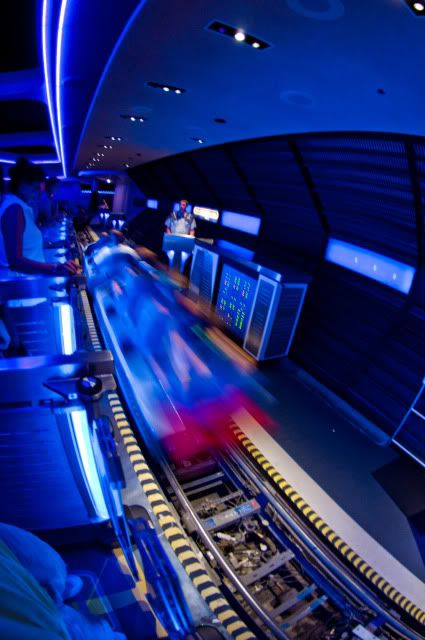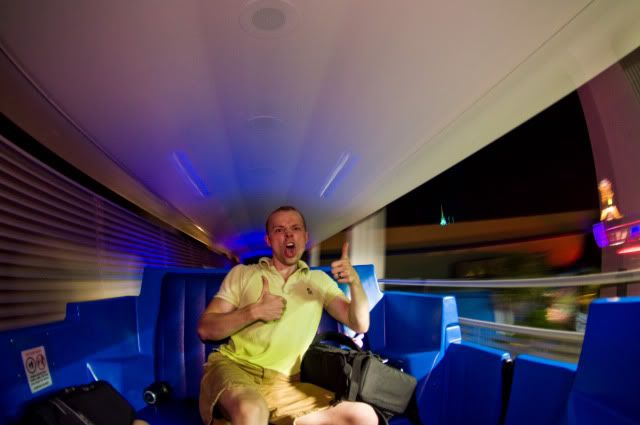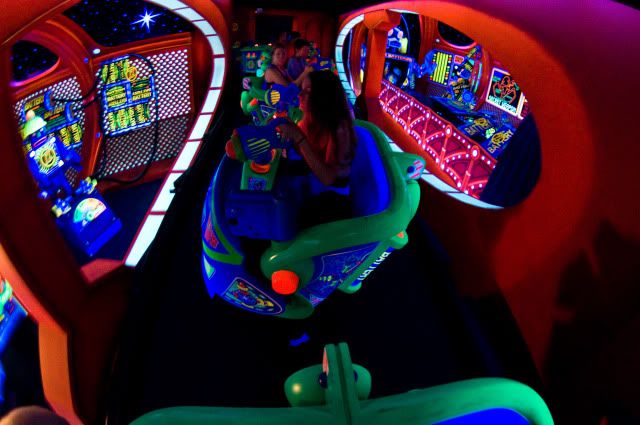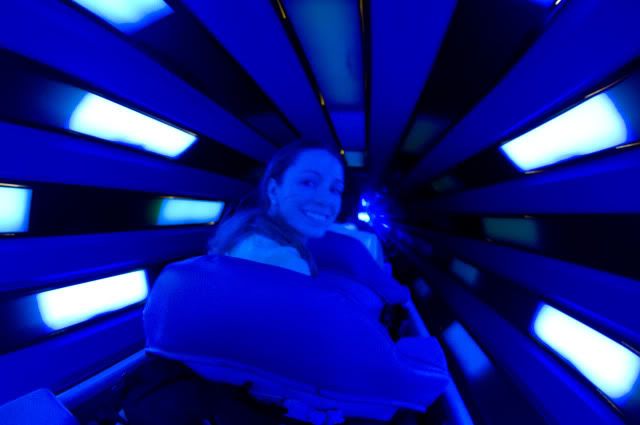 If you've read to this point, you probably have read our other trip reports, so you know about our practice of staying after the parks close. You may laugh, thinking everyone knows about this, but that is definitely not the case. If I had to average it out, I'd say I get at least 5 messages about this particular issue per week (mostly people asking whether we pay to do it). The time being after 3 a.m., and us being tired, you'd probably figure the night would end early. Surprisingly, that was not the case.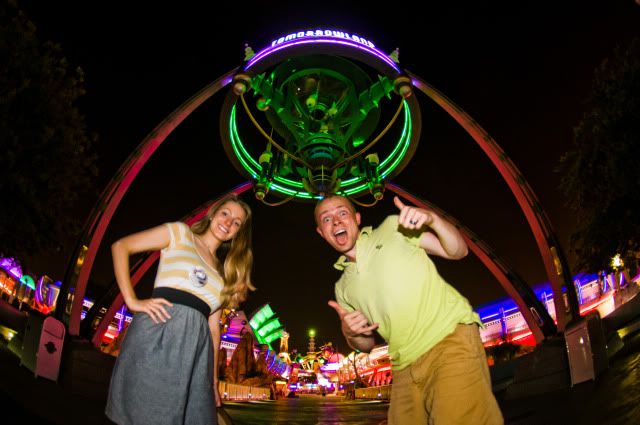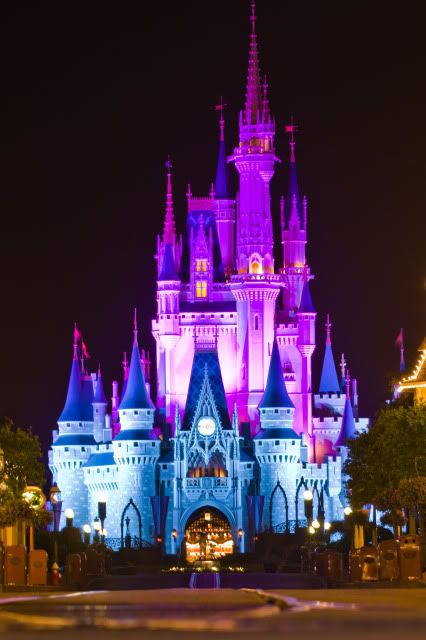 The strangest thing happened–something that has never happened to us. It was apparent that we were the last ones at the Magic Kingdom (by both observation and Security telling us so), but they did not "encourage" us to leave. Quite the contrary, in fact! Security told us to take as many pictures as we want, and of course, we couldn't pass up this opportunity. Heck, we even got pictures outside of the Train Station (rarely possible for us at night)! It was almost as if the Disney gods were taunting us–we know you're tired and probably wouldn't mind being told to leave and go to bed, but if you're willing to bear with the tiredness, you may stay and take pictures.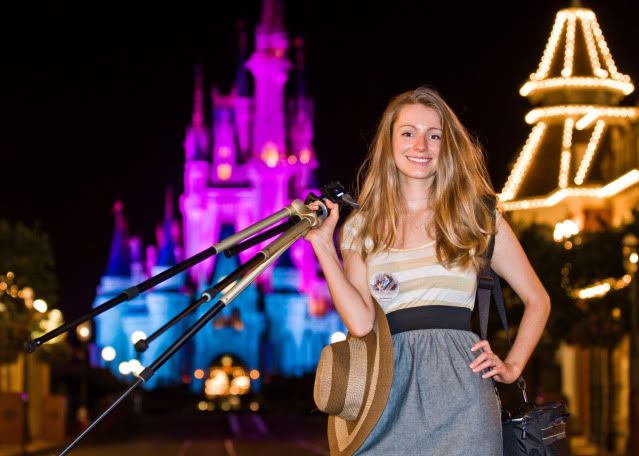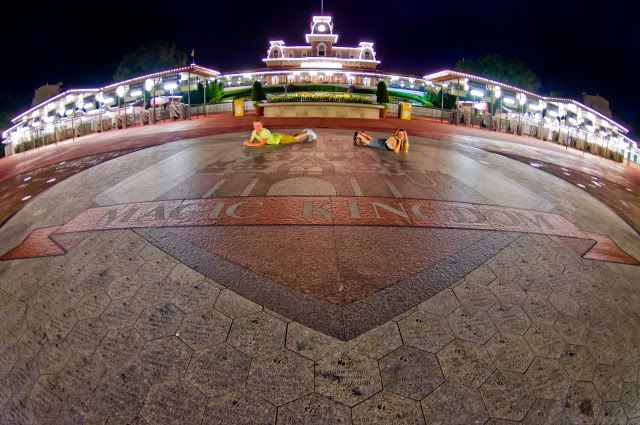 When we got on the bus shortly after 4 a.m., Sarah fell asleep. I quietly set up the tripod and grabbed a few shots of her sleeping. I eventually woke her up doing this. At first I don't think she was too thrilled that I woke her up, but once she saw the results she was pleased. Although it was well after 4 a.m. upon arriving at BoardWalk, I decided to head down to the BoardWalk to get some pictures while Sarah got ready for bed. Some of the lights on the BoardWalk were turned off, so I only got shots of the Yacht and Beach Clubs.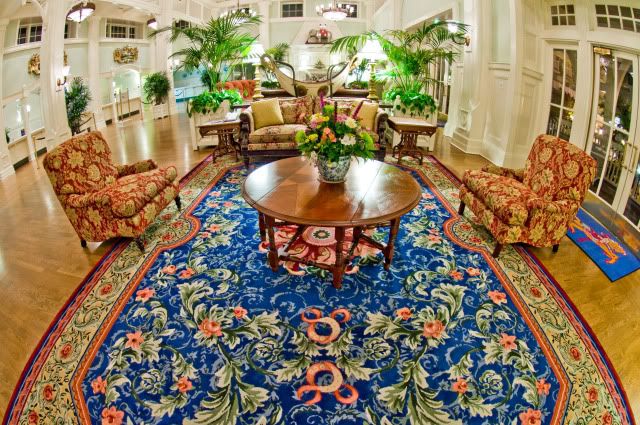 There are multiple pages in this Walt Disney World trip report installment. Navigate to the next page below!