Disneymoon Trip Report – Part 1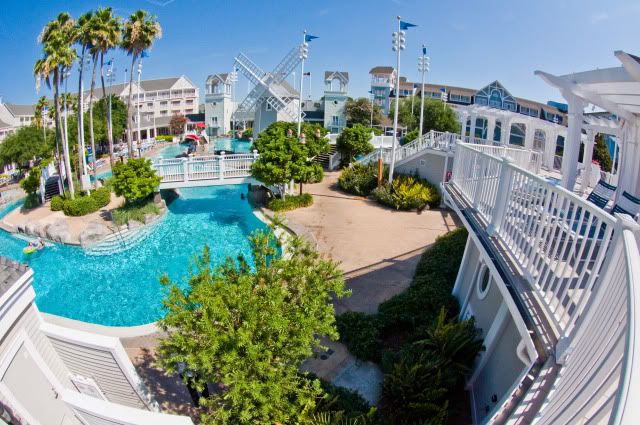 We started the next morning, we did something that is fairly rare for us at WDW: we slept in. After the non-stop action of the two previous days, I think it was well deserved. Plus, even though we did go at a "high intensity" pace for most of the honeymoon, we also saw the need to slow things down and depart from our normal break-neck pace.
While Sarah was showering and getting ready, I headed over to Yacht and Beach Club to get some shots of the pool before it got crowded. After quickly getting those pictures, I met Sarah back at our room, and it was time to make the short walk to EPCOT. BoardWalk could have been one of the worst resorts at which we'd ever stayed (it was not, it was the best ever), and that location would have still been wholly redeeming.
Much to our surprise, upon entering through the International Gateway, we immediately spotted the Stepsisters–with no line!
We're normally not much for "human" character meet and greets, but with no line, we couldn't pass up the encounter. On later days, we would find other characters with similarly short lines in this location, so I can only assume that this is a hidden gem for characters.
I alluded to the fact that the timing our wedding wasn't the best in our pre-trip report due to its proximity to my graduation and studying for the Bar exam; additionally, the timing of our honeymoon wasn't the best, either. Sarah and I are twenty-somethings without kids–why on earth are we heading to WDW in the height of the summer season?
The temperature and the crowds were both high, and that was evident even in the morning when we first headed out for the day. On this day, when we left at noon, the weather was brutal. Although we had a great time anyway, in the future, we will be vacationing in October, December, and April. That is, until we have our own little rugrats.
It was already approaching noon by this point, and we knew we'd need to get Soarin' FastPasses in a hurry if we planned on riding that day, so we headed over to the Land and got the FastPasses and got lunch at Sunshine Seasons. Although Cosmic Rays is my favorite counter service restaurant thanks to the burger toppings bar (the condition of my face afterwards looks much like that of a toddler's who has consumed his baby food in the midst of a temper tantrum–I pile about six times as many toppings on the burger as it can conceivably hold, then just dig in; many mushrooms become casualties to the meal), I have to say that I prefer Sunshine Seasons from the perspective of the food. I made it my goal to give some of the other options there a try this trip (as I am a sucker for the chicken and key lime pie), so I opted for the sandwich and the brown dessert you see pictured (anyone know the name?). The sandwich was great; nice and "fluffy" for lack of a better term (yet filling), and the dessert was rich yet good (not nearly as good as the key lime pie).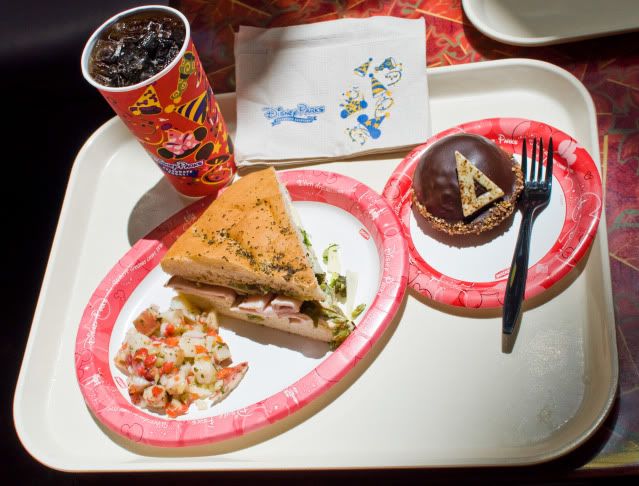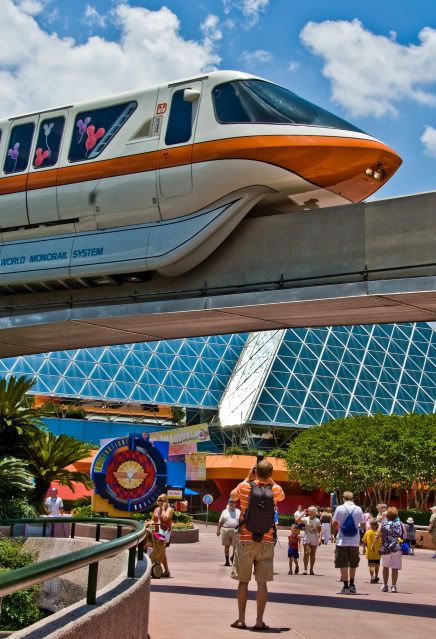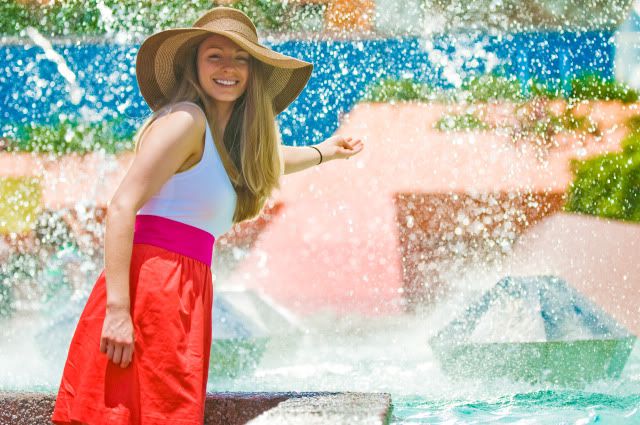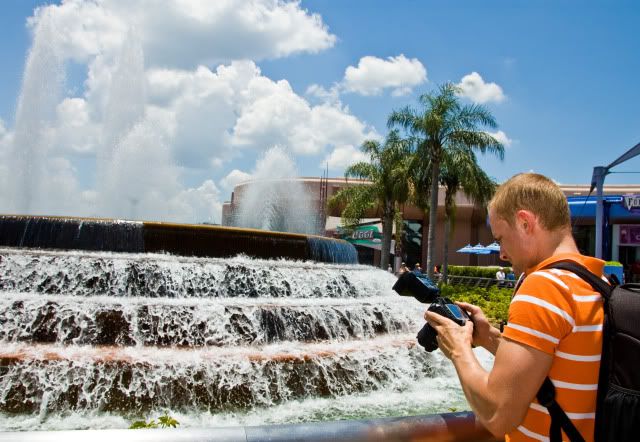 The rest of the afternoon at EPCOT was fairly uneventful. We wandered around Future World, hitting some of our favorites (and Imagination). We were getting a little tired about midday through, so we decided to make a stop at Club Cool for some refreshments. I know it might just be one big Coke advertisement, but I love that place. Nothing like free caffeine! Revitalized, we headed back to BoardWalk to get ready to go to Sanaa for dinner.
There are multiple pages in this Walt Disney World trip report installment. Navigate to the next page below!