Disneymoon Trip Report Pt III
When we arrived in our room, our luggage wasn't waiting for us. Great, we thought. Sarah called the front desk, which transferred her to Bell Services. After about 20 minutes, they showed up with our bags. Given that it was after 3:30 a.m., I was actually quite impressed that they got us the bags so quickly. At this time, we also noticed that the room was disgusting. It smelled of mold, the sheets were dirty, and there was actually visible mold or some sort of fungus by the door. When we heard a few weeks after returning that OKW rooms were being renovated, we weren't shocked in the least. It wasn't that big of a deal to us, as we would be spending very little time in the room. I still think the resort itself is very pretty. The location obviously isn't as good as the BoardWalk, but not every resort can be an MK or EPCOT resort.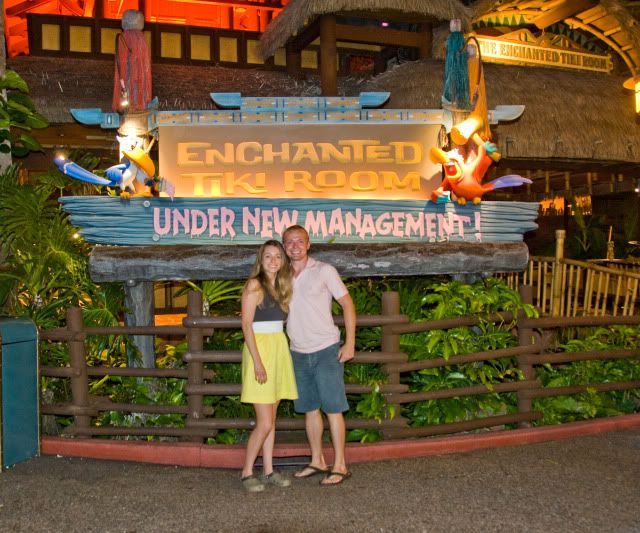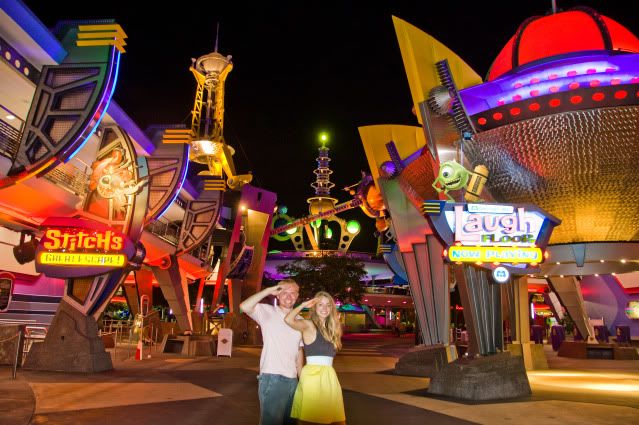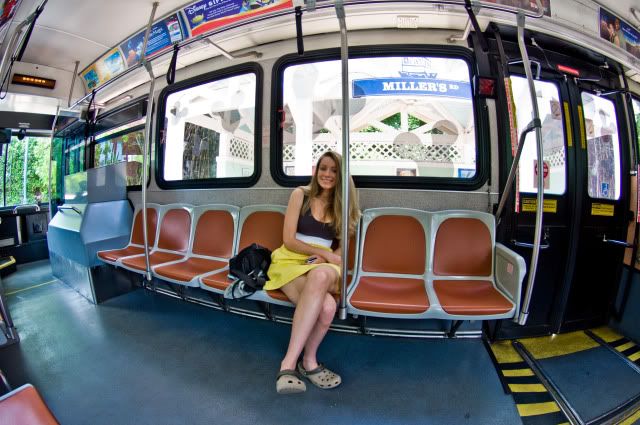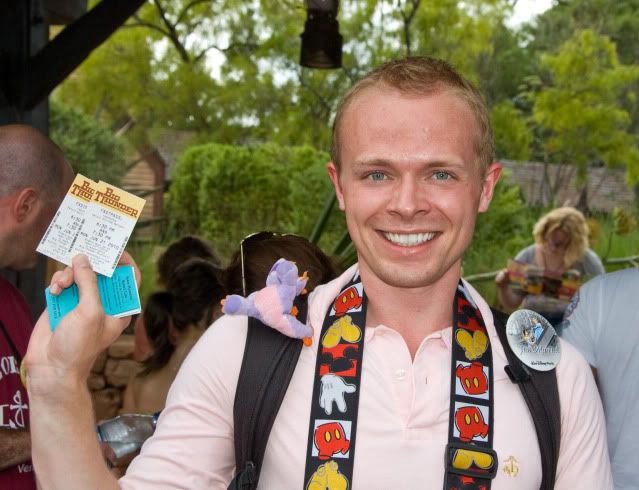 We had a later start the next day, heading to the Magic Kingdom around 12:30. After getting to bed after 4 a.m., I think this is fairly understandable. We just can't go non-stop like we used to. After picking up FastPasses for Big Thunder, we headed to Adventureland for a nice air-conditioned ride on Pirates. While exiting, we spotted Pirate Goofy entering the area. There was barely anyone in the area, so we immediately jumped into line. I really wish they'd bring back the other pirate characters; the one Pirate and Princess Party we attended had a few out, and we weren't able to get pictures with them. That's probably one of my biggest character picture regrets. That, and my mom not being able to find our family pictures with me and Dreamfinder. Although I don't know if I can regret someone else's acts or omissions.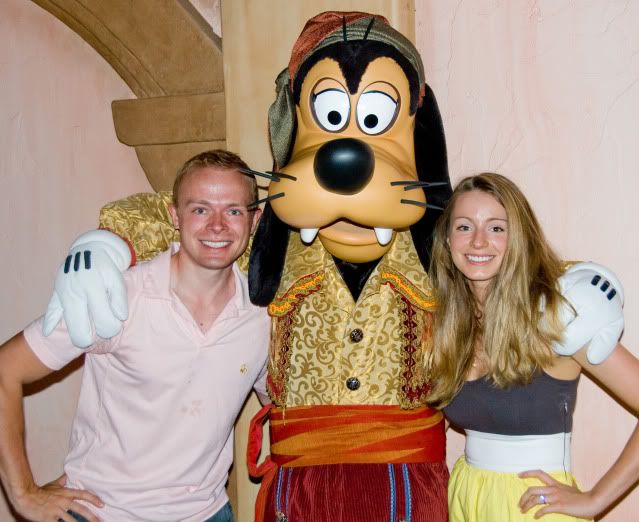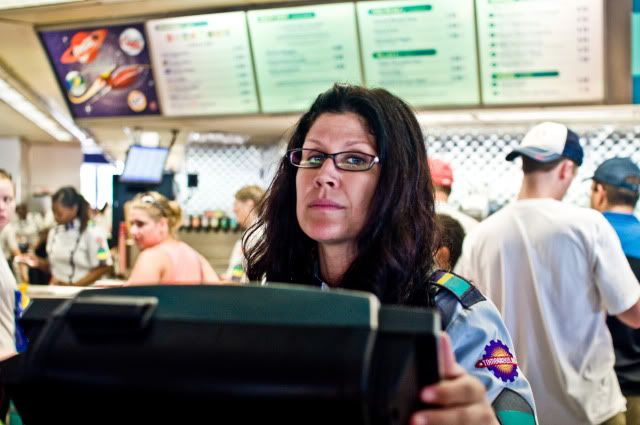 I don't think these two were thrilled with the prospect of me photographing them.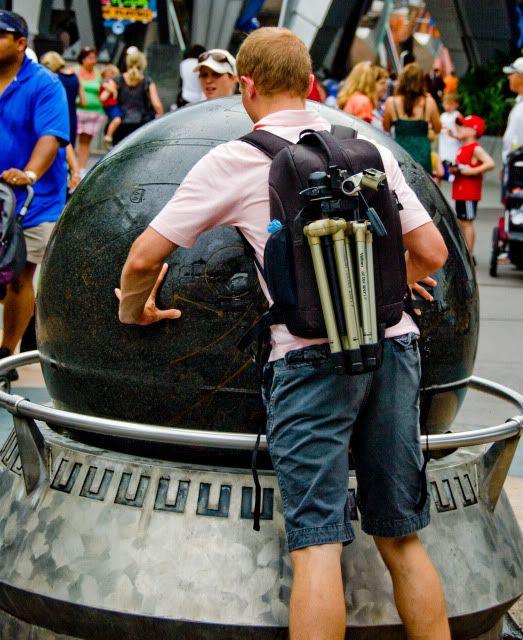 It was another day for Cosmic Ray's–this time I'd be able to get the delicious burger. Some Brazilian tour groups were seated all around us, which I only mention because we often visit in the summer, and yet we've never had any negative experiences with them. I think the whole "problem" is a bit overhyped, personally. In any case, it's likely no different than the hordes of American kids the same age who descend upon the MK together for Pop Warner. Suffice to say, there were no Hamburglars in the group at the restaurant at that time. Although if anyone had tried to steal my burger, I might have bit off their hand.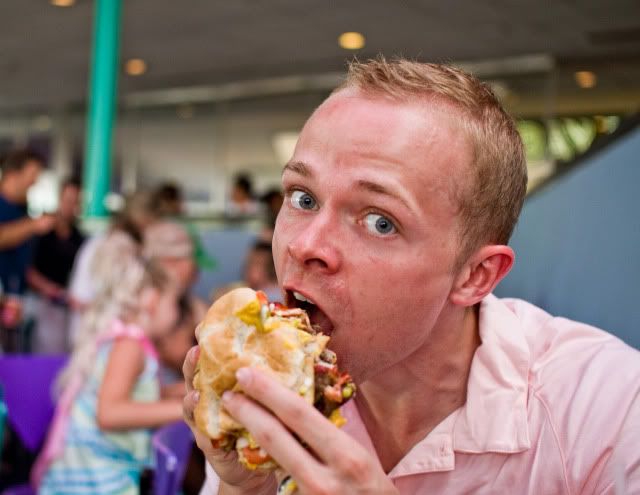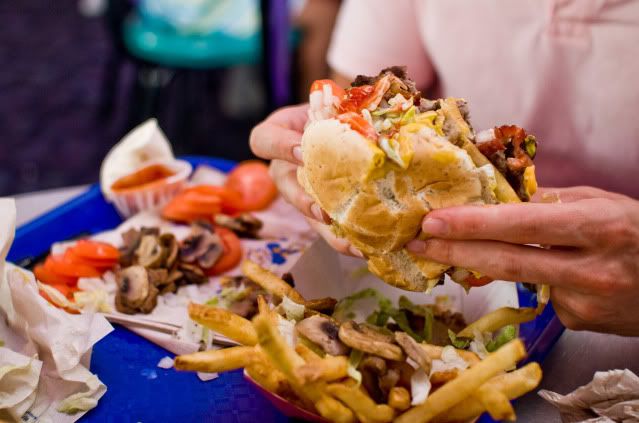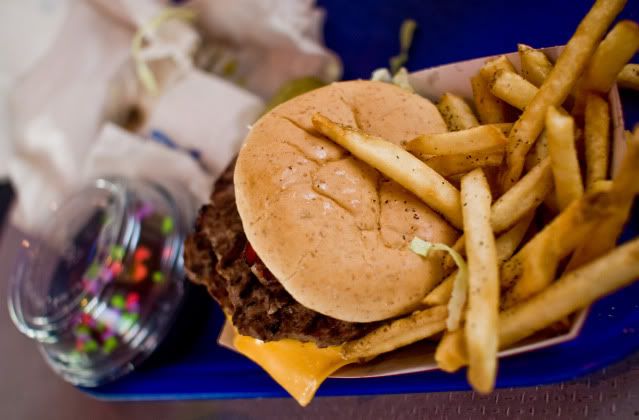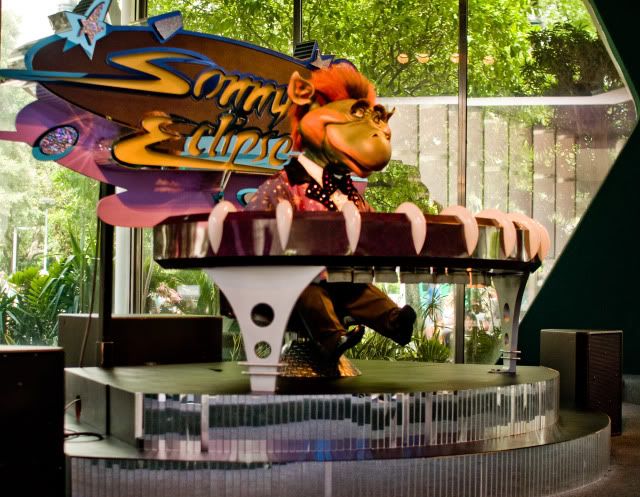 After lunch it was time to avoid the heat by heading for another air-conditioned attraction. PhilharMagic is one of our favorite attractions, yet we only seem to experience it once per trip. I think the big issue is that it's difficult to tell how long, exactly, the wait will be, and we don't want to be stuck waiting 40 minutes if we time things incorrectly.
Luckily, we did manage to see it twice this trip. I don't need to gush over this attraction; (using my best Ellen voice) you know it's great, I know it's great. Especially for people of my generation who experienced all of these films (except Peter Pan) as theatrical releases). I always had thought my favorite scene was the Beauty and the Beast scene, which included my favorite Disney song, Be Our Guest. Not the case. Unexpectedly, during the Aladdin scene my eyes began to water up. A Whole New World was playing. As my princess slept soundly next to me, I just had to smile. The song I flippantly suggested for our first dance, a song to which I was previously indifferent, suddenly had meaning. It totally snuck up on me, but it made perfect sense. I kissed her forehead and enjoyed the moment before the show ended and we continued on.
There are multiple pages in this Walt Disney World trip report installment. Navigate to the next page below!